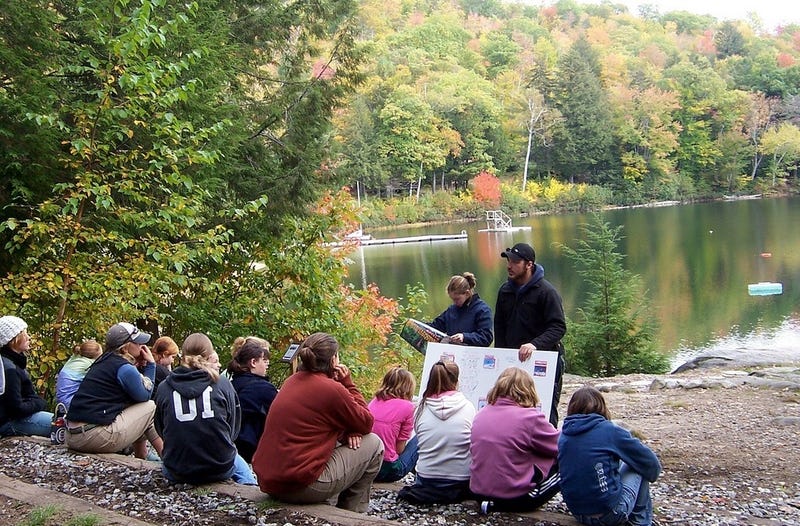 What is outdoor education in real? This is a learning process that is usually held outdoors. Such educational programs include experience of journeys. Students have a chance to take part in many adventures, provided in a form of hiking, group games canoeing, climbing, etc. All these activities give environmental and experiential knowledge.
Definition
This is all about outdoors if you speak about outdoor education definition. "Activities that are organized in outdoor environment" – this is one of the definitions, as far as there is no the only one interpretation that would cover all meaning of the term.
Very often the term "outdoor education' is confused with adventure tourism. No matter what other notions are suggested, there is no consensus, because "outdoor activities" is synonymic to lots of other notions like forest schools, adventure therapy, etc. The main issue here is "outdoor", and that's the point to remember about.
The concept of outdoor education now is reviving, as it gets more recognition and clearer understanding of benefits. Let's examplify it with the Kings Bay Y teen travel camp. That's the company that is going global and doing a lot of work to satisfy children's curiosity and provide them with a perfect outdoor education.
Kings Bay Y's target is to help teens work on their personal issues and discover the world, i.e.:
- Teens learn how to deal with difficult life situations and overcome them
- They learn how to better their social and personal upgrowth
- They deepen their relations towards nature
Outdoor education has different domains and programs and, depending on the program, is aimed at:
- Teaching survival skills
- Teaching to solve problems
- Lowering recidivism effect
- Training to become a leader
- Becoming a team player
- Understand processes of natural environment
- Promote the spiritual growth
So, on the example of Kings Bay Y teen travel camp, we may consider what programs our children can have there:
- swimming classes for toddlers
and lots of other.